Amazon FBA Program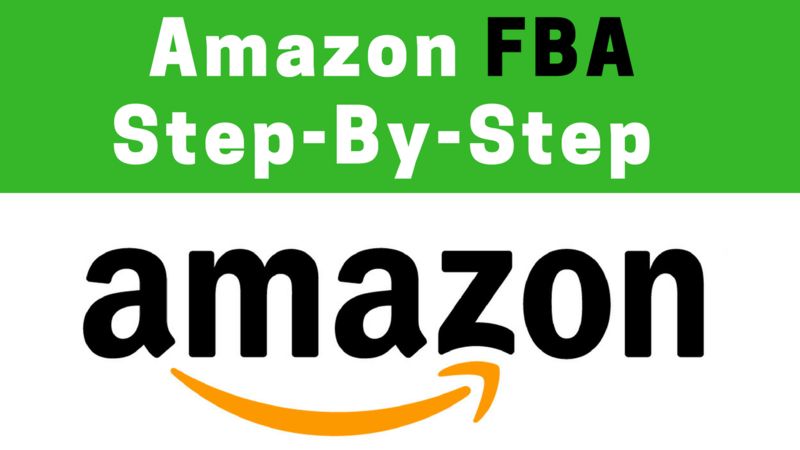 #1 You send your products to Amazon.
#2 They store them in their warehouses.
#3 When a customer order one of your products,
Amazon picks, packs, ships and tracks the order for you.
INTRODUCTION -
Thank you for stopping here and visiting here to learn about the method to make money for yourself! Independent Distributors & Business Owners are the ideal way to make a profitable income.
Fulfillment By Amazon (FBA) is a service provided by Amazon that provides storage, packaging, and shipping assistance to sellers. This takes the burden off of sellers and grants them more flexibility in their selling practices. The program allows sellers to ship their merchandise to an Amazon fulfillment center, where items are stored in warehouses until they are sold. When an order is placed, Amazon employees physically prepare, package, and ship the product(s).
What this means is that you send your product to Amazon, and they do all the legworks. They deal with customers, ship your products from Amazon fulfillment centers, and process refunds.
All you need to do is make sure you send in inventory before you run out of stock!
How Amazon FBA Works
Amazon handles all the hard work for you within FBA, so the way it works is pretty simple.
1. Send your products to Amazon.
Amazon has about 100 warehouses across the U.S., some of which are over a million square feet.
You tell them what products you're sending, and they tell you which warehouses to ship your products to.
2. Amazon sorts and stores your products.
Once Amazon receives your products, they'll sort and add them to their inventory.
Your products are then stored safely in their warehouses.
On the off chance that anything gets damaged in the warehouse, Amazon will reimburse you.
3. A customer buys your product.
Amazon takes care of the entire transaction for you.
They accept payment and update your inventory automatically.
4. Amazon ships your product.
One of Amazon's warehouse workers (or robots) grabs your product from storage, packs it into a box, and ships it to the customer.
5. Amazon handles customer service – well, a lot of it.
Once the customer receives your product, Amazon follows up to make sure they're satisfied with the shipment.
They also handle any returns or questions from the customer.
As for any feedback you receive on your product listing, it's up to you to respond and take action.
6. You get paid.
Every two weeks, Amazon totals up all your sales, deducts your seller fees, and deposits your profits directly into your bank account.
That's it! Sound pretty easy? There are a few things you need to do to make sure you're successful.
Getting started with Fulfillment by Amazon (FBA):
To be Amazon FBA eligible you must, first, successfully create your Amazon seller account. The first step is to decide what you are going to sell. And, whether you need an Individual Plan or a Professional Plan. Amazon offers over 20 basic categories from which to list your products. Fulfillment by Amazon's programs and services can help you grow your business and reach more customers. With FBA, you send your products to Amazon's fulfillment centers, and we pick, pack, ship, and provide customer service for those products.
The benefits of using FBA include:
Free shipping on eligible orders: With FBA, your products are eligible for Amazon Prime free Two-Day Shipping, and all Amazon.com customers can get free shipping on eligible orders.
Customer service and returns: Amazon provides customer service on your behalf and handles returns for FBA orders.
Opportunities to reach new customers: Programs such as FBA Subscribe & Save, FBA Small and Light, Multi-Channel Fulfillment, and FBA Export can help you maximize sales and build customer loyalty.
Tools to help you manage your business: Choose from optional services including product preparation, labeling, and repackaging, and Amazon-partnered carrier options.
Set up Your Amazon.com Account
How to use FBA -

You can start using FBA by following these steps:
Step 1: Set up FBA. If you already have a Selling on Amazon account, add FBA to your account. If you don't, set up your Amazon selling account first.
Step 2: Create your product listings. Add your products to the Amazon catalog one at a time, in bulk, or by integrating your inventory management software with Amazon's API. To learn more, visit Product detail pages and offers and List products for Fulfillment by Amazon.
Step 3: Prepare your products: Proper preparation, packaging, and labeling can help ensure your products get transported safely and securely to the fulfillment center and made available quickly to customers. For more information, see Packaging and prep requirements and Shipping and routing requirements.
Step 4: Ship your products to Amazon: Create your shipping plan, print Amazon shipment ID labels, and send your shipments to Amazon fulfillment centers. To learn more, visit Send FBA inventory to Amazon.
ADVISE: Our Shipper Service is FEDEX or UPS (Shipping Discount). Please give me your Amazon (FBA) box ID & Address through our email on the CONTACT US Page. So, we can fill out your order through our system to drop ship to your Amazon FBA Warehouse. Don't pay your Shipping Label with UPS. We will drop ship to your warehouse with our shipping service.
Fill out the form AMAZON FBA - ONLINE (SPECIAL) ORDER INVOICE FORM - BELOW FORM
Once your products are received at the fulfillment center, they are available for customers to buy. For more information, see How Amazon receives and stores your inventory and Manages FBA orders.
Convert existing inventory to FBA
If you're already an Amazon seller, you can convert your existing inventory to FBA. Here's how
#1 On the Manage Inventory page, select the products you want to sell through FBA.
#2 Select Change to Fulfilled by Amazon from the Actions pull-down menu.
#3 If you want to continue creating your shipment, click Convert & Send Inventory. If you want to keep adding inventory before creating your shipment, click Convert only.
FIND A PRODUCT IN THE SMITH DISTRIBUTORS MARKETPLACE THAT YOU WANT TO SELL
SMITH DISTRIBUTORS offers Drop Shipping services to all customers at no extra charge. Regardless of whether you are planning to create a general online store, sell on Amazon.com, or something a bit more specialized like catalog sales, mail order, flea markets, retail stores, and more, you'll be able to find all the stock you need at smithdistributors.com. No costly inventories, no complicated online account systems to manage, we'll do it all.
Search our catalog of 60,000+ products for products that fit your niche and organize them in custom lists that you can export to your eCommerce platform.
Discover products that you'd like to sell in our dropship catalog. Our latest count is well over 60,000+ products, so you have plenty to choose from! Organize your products into inventory lists that you can export seamlessly to your store.
Here is what we will have in new products:
CATALOGS - 10,000+ Accents, Appliances, Automobile, Baby & Kids, Bath and Body, Bathroom, Bedroom, Dining, Eco-Friendly, Electronics Accessories, Electronics, Fashion, Game Room, Health & Beauty, Home Decor, Home, Household Items, Jewelry, Kitchen, Lighting, Living Room, Office, Outdoor, Security, Sports and Fitness, Tools and More, Toys, Toys and Games, Watches.
SEX TOYS - 40,000+ unique sex toys, 10,000+ lingerie, and sexy apparel, (50,000 ITEMS).
SHIPPING DISCOUNT: If you want to order more than 1 item or more. SMITH DISTRIBUTORS offering shipping discounts can encourage buyers to add more of your items to their purchases. You can apply a discount to the shipping cost when a buyer purchases multiple items and offer carrier-specific discounts. These savings can benefit your customers.
How do shipping discounts work? CLICK HERE

SMITH DISTRIBUTORS offers shipping discounts to buyers who buy more than one item from you, but you first need to please contact Live Chat or Email Us for Special Order Invoice with Shipping Discount. We will work on your invoice and bill you for this. Just let us know about it. This is a Great Opportunity for Amazon FBA Business.

AMAZON FBA PROGRAM FAQ (CLICK BELOW BANNER)